toronto ONTARIO 2013

winchester street theatre / may 2013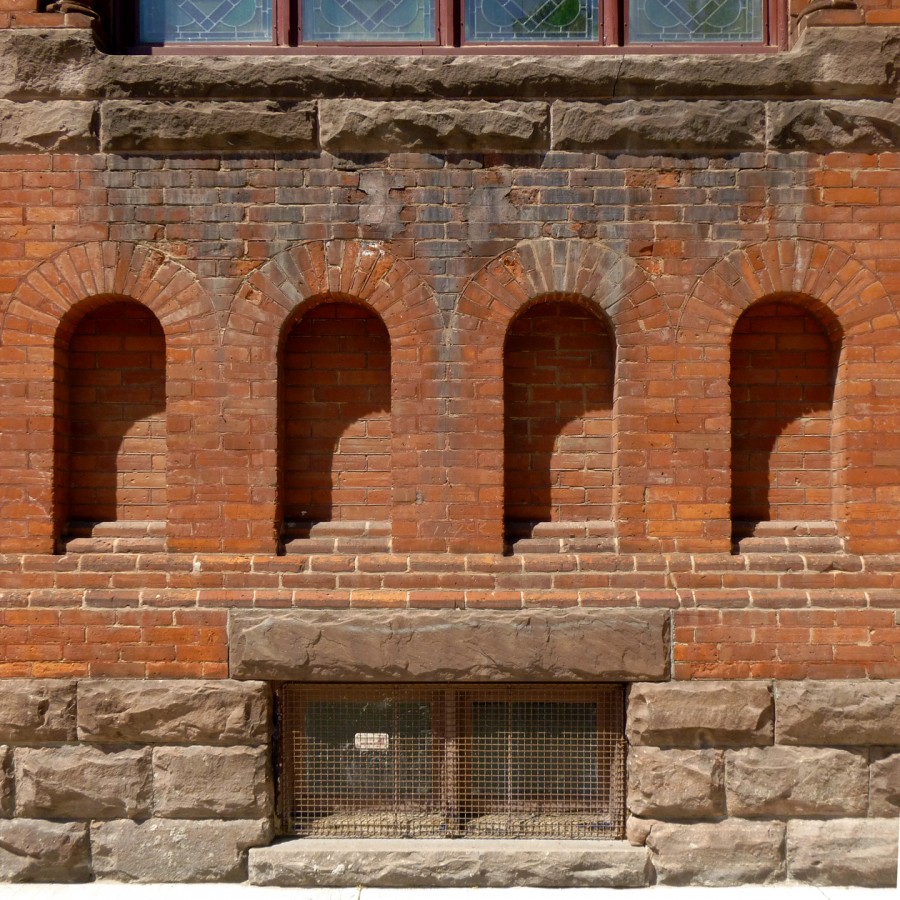 guest artists

toronto dance theatre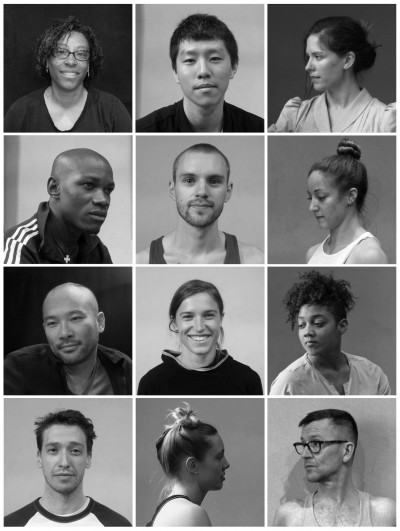 andrea nann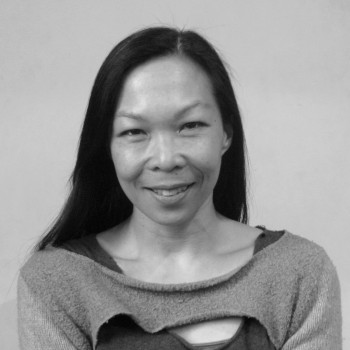 Andrea Nann is a Toronto based contemporary dance artist and artistic director of Dreamwalker Dance Company. She is a graduate of York University's Fine Arts Program and is currently a Resident Artist at Soulpepper Theatre (Toronto), Artist in Residence at River Run Centre (Guelph), and Visiting Artist at The Grand Theatre (Kingston) and Brock Centre for the Arts (St. Catharines). As an educator, producer and artistic director of The Whole Shebang, a multi-arts performance platform, Andrea has developed a unique collaborative interdisciplinary community engagement process, the Shebang Process, that is being shared with artists across Southern Ontario. Andrea has created over 20 works for the stage, film and various outdoor sites. As an interpreter, Andrea was a member of Danny Grossman Dance Company from 1988-2003 where she created performed and taught major roles from the works of Mr. Grossman and guest choreographers. Andrea is currently a member of Peggy Baker Dance Projects, a guest artist with Astrid Dance, Volcano Theatre and Modern Times Stage Company. [
more information
]
christopher house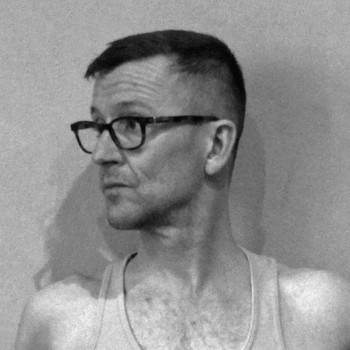 Christopher House is one of Canada's most respected dance artists. Born and raised in St. John's, Newfoundland, he joined TDT as a dancer in 1979, was named Resident Choreographer in 1981 and became Artistic Director in 1994. This season Christopher House celebrates his 20th anniversary as Artistic Director. • Christopher House has contributed over sixty works to the TDT repertoire including Glass Houses, Four Towers, Early Departures, Vena Cava and Chiasmata. He has created works for Lisbon's Ballet Gulbenkian, the National Ballet of Canada, Les Grands Ballets Canadiens and Ballet British Columbia, among others, and directed two collaborations with Joel Gibb and The Hidden Cameras and directed several short films and videos. His most recent choreographies include Pteros Tactics (2010), the "annotated remount" Nest Redux (2010) and Rivers, all for Toronto Dance Theatre. Rivers, performed to the celebrated score of the same name by Ann Southam, premiered in April 2012 in Toronto with live music by Christina Petrowska Quilico and set design by Michael Levine, and was subsequently performed at the Canada Dance Festival at the National Arts Centre, Ottawa. • As a performer, House has created roles in works by Sarah Chase, Peter Chin, David Earle, Mark Morris, James Kudelka and Peter Randazzo, and often appeared in his own works. While a guest with Les Grand Ballets Canadiens, he performed the title role in Michel Fokine's Petrouchka, in Kudelka's In Paradisum and in Nijinska's Les Noces as well as in his solo Schubert Dances at the Brooklyn Academy of Music. • Christopher House has participated three times as a dancer in the Solo Performance Commissioning Project with Deborah Hay in Findhorn, Scotland. He premiered his adaptation of News by Deborah Hay in December 2006, and presented five performances of this solo at the Canada Dance Festival in June 2008. He performed his adaptation of Hay's At Once in London and Brighton, UK, in early December, 2011. In January 2013, he performed both works in three sold out performances at the Winchester Street Theatre, which garnered him a 2013 Dora Award Nomination for Outstanding Performance. • Artistic Advisor of the Professional Training Program of The School of Toronto Dance Theatre, House has taught technique, improvisation, mindful performance and creative process at The School of TDT and at such institutions as the Juilliard School, Rotterdam Dansacademie, Jacob's Pillow, and at Ryerson, Simon Fraser and York Universities. • He has received many awards for his work, including three Dora Mavor Moore Awards for Outstanding New Choreography. He received the Muriel Sherrin Award for International Achievement in Dance in October 2009, was made an honorary doctor of letters by Memorial University in 2010, and received the Toronto Alliance for Performing Arts Silver Ticket Award for Lifetime Achievement in the Arts in 2012. • Christopher House is an Associate Dance Artist of Canada's National Arts Centre.
notes

kaitlin standeven

monday may 13, 2013

morning:
The areas where the paint has chipped away result in a stark white beacon.
They beckon me to come towards them, and observe them.
Below is the tape that held the last show's order. Reminding and reassuring those involved of what's to come.
How many orders have graced these walls?
How many eyes have searched for them?
My eyes follow the tattered ends of four black strings upwards and I am brought to a hard spiraling electrical cord.
The energy.
The contained energy.
Awaiting transmission.
Coursing.
Coursing.
This entire room, this tiny room is filled with the same.
The energy of countless performers waiting to be expelled. The door to do so at my left, the stairs in which to travel after having done so to my right.
A replica of what the body must go through in a room, a reminder of what that is sparked by the chipped paint on the wall.
Each person prepared to enter the space each with their same small chips as the wall.
Bearing their imperfections, as does the wall.
afternoon:
disguise
church/theatre
floor/door
moose
twenty-two
the alphabet
made in Japan
a roll of paper and two pens
a desk
a chair
and clips
the points of entry
elements of continuity
continued by differing perspectives
As each person enters they bring life, their life, and take it. A constant quest for common ground. Whether or not it is spoken or understood. A word, a theme, a number, a touch. A dance. It is all a dance.
Twenty-two.
My great-grandmother would have been thirty-one in nineteen-twenty-two. She lived until she was one hundred and six. Nearly saw two centuries pass by.
Twenty-two.
I was here. I traveled. I saw my country. I saw more of the world. I learned it was easier to be the one away than the one that is left behind. I learned that if you're away too long, too much is left behind. Momentum builds. Often only one is pushed forward.
My sister turns twenty-two next month. Twenty-two on the twenty-third. Next year shall be her champagne birthday.
tuesday may 14, 2013

riding the high and enjoying the ride
measurements of time pervade but doesn't distance fluctuate depending on how much the departed is missed?
hush
the snow is falling
gently, quietly
it was beautiful
it was two metres ago
it is a disaster of a natural kind
untouchable
unbreakable
barreling through the space in its own eccentric orbit
I believe in that blue squiggly line, as much as I believe in the mystery of the curly cue.
Cues are hard to find.
Nearly as scarce as the letter 'q.'
I wonder whom I'm speaking to?
Who listens and who is heard?
The paper is bold and speaks louder than the background.
I am no longer background.
Then why is the paper so fore grounded?
The snow is falling again.
Though this time it covers everything.
I think this blue bow tie should do.
Perhaps this is the end.
wednesday may 15, 2013

morning:
Syreeta and I had a conversation prior to entering the space. A conversation about how to enter and connect and become involved. We thought perhaps, "maybe if I start then I can start?" The proposition, therefore, only felt fitting. Of course this is how I would start today!
She coiled a long blonde hair for which I apologized for potentially being my own and spiraled me in. A tornado like effect of which I could not overcome for a long while. Entrenched in the ideas of yesterday's circles and curls, beginnings and ends and the forwardness of time.
I needed a beat to ground me. Anchor my ship, the theatre as a ship, in time, as circles persisted in my mind, and on the lighting grid.
Change. Change in percussion. Its excitement. My excitement. Though I truly do enjoy repetition. You may have noticed. Shit.
I searched with my eyes in my mind. My eyes found very little. My mind had much to hide.
A relief to be moved.
A relief to be moved once again.
As I bounced to the rhythm of Syreeta's pen my beat found its end.
afternoon:
homes
beautiful
a desire to own a beautiful home
to inhabit one
I would rather a beautiful life than a beautiful home
if one's life is all in one's home is it a beautiful life?
my grandfather walked nearly every day
along the path at Crescent Beach
my father's sailing club lay at the end of that path
after he died my grandfather did not walk as much anymore
his life had lost some of its beauty
the wind was soft
brushed gently across my outstretched arms
sad thoughts during solo travel
an aria
thursday may 16, 2013

I sit in the centre of the circle as I put pencil to paper, enacting the terrifying moment I described when beginning. The embarrassment when finding out you've been dislodged from the whole and have also simultaneously prevented the entrance of another.
Reaching for hands. Reaching for a hand and finding another.
Holding on to precious words. Collecting them in my mind and on paper. Putting the remnants together. To be held in one place. To be keys to my memory.
Waiting tables and fancy dishes. The best cake recipe one could find. If only I could remember all of the ingredients. How unique! Pulga. I believe 'phat ass' was included.
A game of instructions and their enactment bring delight to all who watch. And the dinosaur comes to life describing the beauty of a sand dollar, bringing him home.
friday may 17, 2013

Climbing. It has been a recurring thought, image, theme. It began for me on Monday with Andrea's alabaster pillars, the smooth bone of the skeletal remains of George Mallory. I recalled my many images of climbing Everest from my reading of 'Into Thin Air.' Its grandeur and wonder, but mostly it peril.
I saw Andrea climb throughout the week. Reaching the peak of the mountain atop Jarrett's shoulders. Victorious. Amazed. Beautiful. Supported by a mountain of strength below. The power to reach for whatever she may desire right beneath her wings.
Reaching for a hand and the wrong hand is found.
Delight in this.
A new top is reached.
Later in the week Andrea made it atop a new mountain. The shoulders of Brodie and Guy inched us forward as a whispering, growling, mountainous, monstrous being. Stronger with each addition.
Guy told me that dreams involving climbing suggest you are working towards great change. This I pondered as I precariously climbed from chair to chair, hill to hill, mountain to mountain, reaching for my top and hoping a hand would be found.
But the room was a hand. Many hands. And all the while the beautiful snow fell.
Kaitlin Standevan
notes

lin snelling

May 18, 2013.

Dark Horse Café, on Spadina Ave.
Cut to the quick
And so
this week with a group of dancers, we rewrite distance,
and cut to the quick of green.
We begin together,
following a flood,
exhilarating
to buoy
up against,
and be part of,
to be drawn back to,
and float with the many ghosts
in the room …
Somehow cheering on
the infamy,
the irreverent waters of change …
So is it a conundrum? … the room we are in together …
It is a theatre? Is it a church?
… Who cares at some point as dancing exhausts
all possibilities
all potentials
all meanings,
rearranged
reinvented
reinstated
returning
rewriting
fig feet creating shit soles
transverse actions of following voices into the spheres of mysterious instructions,
speaking from on high
speaking from the dome of this room
head hits the ground,
bowed down to ecstatic mystery,
all background
all foreground
Who the hell cares what you call it
… energy moves,
bodies sing and scraps of paper fly into bits of flames and snow,
freeze and burn and laugh at all the ordering …
gathering,
unraveling,
speaking from underneath,
grappling with,
saving,
spitting,
putting on lenses that magnify,
and feasting on it all …
Yes let's eat it all shall we?
All the red meat, the animals, the appetites are voracious in this room
of spirits and antidotes …
stirring for a still point,
restless inside the
Architecture …
We are a snow globe
over turning and
upside down,
there is a moose inside the bubble
in China
in Japan,
beside him a naked man
beside him someone is writing,
perhaps an animal,
perhaps a ghost,
perhaps a woman in a yellow bikini
defying the weather
and riding a horse.
We have
invented a country, with a weather system,
and are making it
snow and snow and snow …
The paper is shredding
the words are separating
and the shapes
A,
for the horns of an animal
B
for breasts
C
for a cup,
gathering back all the
consonants and vowels of this natural disaster
called language and life.
The history of becoming
is not so easy and well defined,
more complicated and unruly,
…and yes even, calm,
running to the speed of a heart,
that is rushing, rushing, rushing …
truth moves … buoys up against,
the way she reached
to write on his skin,
then giving the pen back to him
and he reached,
to answer
… again, on her skin …
the duet entangled like a vine …
impossible to repeat, and moving towards green.
Lin Snelling
notes

guy cools

Rewriting Distance with Christopher House, Andrea Nann
and all the dancers of Toronto Dance Theatre, May 2013
may 13th, 2013

Today we started another Rewriting Distance journey with the largest group of beautiful, engaged people, thus far.
Lin lifted the anchor: 'in the sky, a ship disguised as a church disguised as a theatre'; 'knocking on the floor that is a door'.
'My antlers are disguised as hands', Brodie notices and 'the moose are like goose, but not like reindeer'.
A name can be misspelled in many ways. The origin of our alphabet is in the world that surrounds us; in the bodies we relate to:
horned A's; double breasted B's; cave like C's; the U of the umbilical cord that connects us to all the other stories.
At 22, we can break free and there is always someone to clear up the mess. Made in Japan or Made in China. Paper dresses.
No dress code required. We can be naked underneath and tell true stories we want to get rid off or lies we want to become alive.
I walked the landscape, everybody else sculpted for me, stepping in Andrea's ancestors' footsteps, seeing for the first time a moose in 1922.
may 14th, 2013

Today we measured again distance in time and time in distance, a reminiscence of last week's practice with Peter in Montreal.
Sometimes three years ago is only half a meter away. Sometimes 5000 km away is almost present. If I reach my hand to you,
is my hand a second in the future or a second in the past of the rest of my body? If I walk in circles around you standing still,
clockwise or counter clockwise, do I move ahead of you or not?
The larger circles my body draws in space, keep track of the present moment, North-American, Eastern Time, while my body turning around
its axis, tries to connect to Greenwich Time, 6 hours ahead, where you are. I am spinning 48 times, a full two days, until I get dizzy and have to stop.
Pulga draws my portrait, while Kaitlin is having a pick-nick in the park with Lin in the background chirping.
There is a mystery to be solved and the clues are in Rosie's curls.
When we come back this afternoon, we will ask Christopher (who was half an hour away this morning) to look at the traces we left and ask him to dissolve them.
"The more the paper gets shredded, the stronger my memory gets."
"Clarity is a question of background and foreground."
Two statements (re)discovered on fragments of shredded paper. It is the way how we write history, interpreting pieces of shredded paper
or of broken clay tablets and try to make sense out of it. Are we doing the same thing with our personal histories?
I have recently been struggling with my own past – the twelve years that I co-directed Arts Centre Vooruit in Gent, Belgium, between the age of 26 and 38
– which was a rollercoaster of different weather systems co-existing in my body. Today these twelve years are less than a paragraph in the 100 year
history book dedicated to the centre. And in another collection of oral history of that same period, someone blames me for the opposite of what I tried to do.
The comfort of sitting next to Alana on the witness chair and see a vacation holiday in the snow co-exist with a natural disaster until the stillness of the final image:
a paper toy ship being blown to its destination.
And the colorful comments people composed at the edges:
Get high with friends.
Walk.
Unusual Players. Unknown history.
You did it for the hug.
Pulga, remember to breath.
Hippo thesis is the key to the secret map with the diagonal.
Follow the blue wiggle of your veins and you will re-member.
Picking up another fragment of shredded paper:
"I feel as though I' m in the middle of something I don't completely understand."
That's life, isn't!
Brodie: "The Time-Space continuum is reinvented."
Yuichiro: "More open, more free, more confused, more messy."
Alana: "Maybe it is my focus which is the anchor."
may 15th, 2013.

Opening the space. Highlighting the moving and the writing.
I went in all fours with the desire to join Chantal who was drawing calligraphy in the air with her hands. I had thoughts about how skinny I was
when I was younger, with my legs being too long and of different lengths. Occasionally I would look up – right, left, right left – experimenting with Garrett's
(am I spelling his name right?) comment that depending on which side we look up, we activate another side of our brain. Is this true for all our body parts?
The fact that my left leg is longer does it mean the right side of my brain is more grounded?
Not to be ashamed. Alana's story of shitting in a yellow bathing suit, triggering of my own about being a bed peer, being picked up by Mairi about
the pleasure of squatting and shitting in nature, naked.
Ending up in the corner around the piano, singing a Yeats poem about the second coming or turning. Remembering part of his epitaph: "Horseman, pass by."
The dead mask portrait that Brodie draws of Andrea at the very end.
My exit: "The impact of other bodies make me desire to write a poem." Which I am doing constantly, inside the practice.
It has always been like this. I need other bodies to be inspired, to move, to write.
The beauty of Yuichiro's Japanese calligraphy: the words for sleep, eat and pretty.
Naishi has a beautiful body.
Andrea: "The witness portal."
In the afternoon we walk the neighborhood and bring it back in the space. I deliberately shorten the walk to be back first and sit
at the writing table to write and observe the others entering.
What always strikes me going on a walk like this – silent and open, porous to any impressions that catch the eye or the ear
– is how many rhythms are there, outside and how distinct they all are.
The human rhythms:
Someone walking.
Someone strolling.
Someone running.
A woman pushing a pram with one child sitting in it and the other standing erect on the back wheels.
A blind woman being pulled and guided by her service dog.
Alana in a beautiful, blue dress and brown boots, deliberately avoiding me.
Rosie chitchatting with a neighbor in the back alley.
People on bicycles.
And a driver in his car, passing by slowly with the window open.
The rhythms of nature:
The wind stirring all the different trees, flowers and plants and each 'being moved' in a unique way.
My favorite: the cherry blossoms being blown off, reminding me of the fruit trees we had in our garden which were more protected
because of the garden walls. But still I remember the pleasure of standing underneath a shower of petals, which I provoked myself
by shaking the tree, like the paper snowflakes Kaitlin was dropping yesterday: Christmas in May.
The animals having very distinct rhythms:
A cat graciously crossing the street to look for shadow underneath a car.
A squirrel in Prohibition Lane, nibbling, unaware of the presence of the cat.
A bird's idle, twitchy stroll on the pavement.
And then the larger rhythms of the universe:
The Milky Way and quantum physics who offer boot camps.
While I am writing down all these rhythms, I am having conversations with Garrett, Lin and Christopher about being overwhelmed by things
and the practice of ignoring and letting go.
Lin's: "Think it. Feel it. Forget it. And let it happen." Blends with Christopher's: "Find'm. Feel'm. Fuck'm. Forget'm."
may 16th, 2013.

Practicing in trios with Christopher and Mairi. Doing two cycles.
The first cycle everybody meets at the table in the middle and all the different story lines get interwoven – like a huge starfish or amoeba:
colorful and blurry at the edges. Mairi has the desire to go in again and she connects with Andrea. They create another starfish with longue hair,
very sexy, while Alana predicts their future from a fortune cookie.
Earlier on, I threw Mairi's future using Naishi's newly invented, ancient system: throwing five different colors crayons out of Lin's case.
Mairi's future looks bright and green.
When I start the second round, I pick up the wooden tablet with the color crayons and case on top of it and do one of my balancing acts
which brings me back to my past as a waiter, dropping a whole sole in white whine sauce on mother's day.
Seeing Naishi sitting in the witness chair of another group, I am reminded of our mutual love for food and I start a huge rant about eating and cooking:
eel in green sauce, enthralls, how to prepare sweetbreads, …
The three of us create our own, little universe, staying more intimately connected and conversing about food, exchanging recipes, like three neighbors
around the kitchen table. I love this sense of intimacy with the other groups only being in the background.
may 17th, 2013

Our society and as a result also a big part of the arts world is mainly focused on producing, over-producing. Like the article in the New York Times this morning
about some gallery openings by Jeff Koons and Paul McCartney, all being about the scale of the work: big, bigger, biggest and very little about its content.
Working for the first time with a larger group inside the Rewriting Distance practice highlights the importance of the other pole of the creative process:
the receptive one. It is the quality of the listening, of the witnessing that grounds the experience and makes it meaningful.
The result, if any, are all these beautiful encounters and intimate conversations happening inside the larger whole:
My hug, jump, shout duet with Rosie.
The food, recipe exchange with Christopher and Mairi.
Creating a starfish copulation with Pulga, Naishi and Yuichiro.
Sitting on the witness chair with Alana and commenting on what is happening before us, while drawing a spiral with our bodies.
Measuring distance in time and time in distance with Kaitlin and Chantal.
Rhythmically interlocking with Garrett.
Carrying Andrea on my back on the red carpet.
Hanging out with Brodie in Dr. Ross's waiting room.
Sharing shit with everybody.
During the week, the main parameters we kept varying, were how to position the chairs, the table and the paper in the space. Always keeping the three layers
of audience, witness and performer clear and well defined.
In the beginning of the week all the paper got shredded into small pieces as if we have an inane desire to erase, especially the intimate thoughts we usually only
share with our diaries.
Julia Sasso formulated it yesterday, introducing her duet for Old and Reckless like this:
'We always seem to forget what we want to remember. And we always remember what we want to forget.'
But then we do need to remember in order to let go. And some of our strongest memories are the ones we forgot and that come back unexpectedly and surprise us.
As the week went on, the paper stayed more whole, giving space to more drawings and less words, leaving more space for imagination.
Maybe I should try to speak less and move more this afternoon in the final session.
Guy Cools
Toronto, May 2013
Comments Off

on toronto ON 2013