limerick IRELAND
st. john's church / june 2016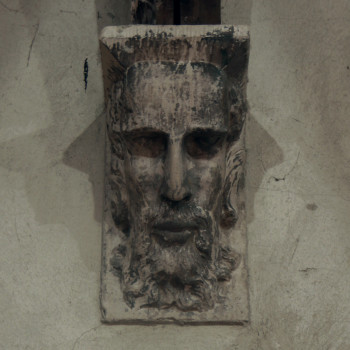 guest artists
mary nunan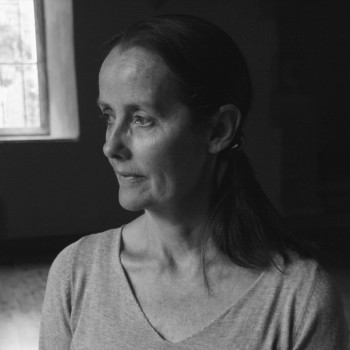 Mary Nunan is a contemporary dance artist – choreographer and performer. Her professional career began when she joined Dublin Contemporary Dance Theatre (1981-86). She was founder Artistic Director of Daghdha Dance Company (1988-1999). Throughout her career Mary has created a substantial body of solo and ensemble choreographies that have been performed in national and international venues including: London (South Bank), Berlin (Podweil Theatre), Munich (Dance '95), Paris (Pompidou Centre) and Guanajuato (Festival Cervantino), Mexico. The screen adaptation of her dance theatre work 'Territorial Claims' was screened at the Lincoln Centre's Dance for Camera Festival in New York City (1998). Since 2002 Mary has been involved as a collaborative artist and performer in Maya Lila Collective, under the direction of Joan Davis. She performed in 'The Bell's Shadow' (2014) a full-length dance film, inspired by Davis' work, directed by Mary Wycherley. In 2014 she directed a short dance film 'Starting with T' (2014) working in collaboration with Mary Wycherley, Jurgen Simpson and Monica Spencer. Other artists with whom she has collaborated include Yoshiko Chuma, Karen Power, Nigel Rolfe, Katherine O'Malley, Oscar Mascarenas and Kenneth Edge. Most recently she collaborated with Lin Snelling and Guy Cools: Rewriting Distance, Limerick (2016). Mary is currently Course Director an MA Contemporary Dance Performance at the Irish World Academy of Music and Dance. She is also a visiting guest tutor at the Royal College of Art, London. Mary was awarded a PhD from Middlesex University, UK, in 2013.
óscar mascareñas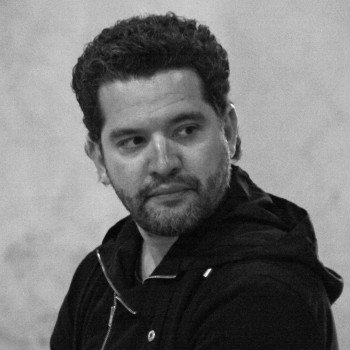 Óscar Mascareñas (PhD) is a poet, composer, performer and musicologist. He has given concerts, conferences and master classes extensively in Ireland, UK, USA, Slovakia, Hungary and Mexico. He is the founding course director of the BA in Voice and Dance, and was acting and assistant director of the MA Ritual Chant and Song at the Irish World Academy of Music and Dance in the University of Limerick. Óscar is also founding director of the Irish ensemble HIBERNIA, and founding chair of the Cage-Cunningham Professorship in Contemporary Performance at the Escuela Superior de Música y Danza de Monterrey in Mexico. He currently lectures and researches full time in music and contemporary performance at the Academy. His essays (both academic and poetic) have been published and performed in Hungary, Slovakia, the UK, Ireland and Mexico, and his first full poetry book [Bosquejos para] Una Poesía del Deseo / [Sketches for] A Poetry of Desire, will be published this year by the University of Nuevo León Press in Monterrey, Mexico.

jo slade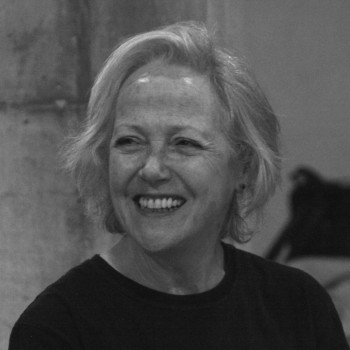 Jo Slade
was born in Burkhamsted, Hertfordshire, England and educated in Limerick and Dublin. She is the author of four collections of poetry: In Fields I Hear Them Sing (Salmon Publishing 1989), The Vigilant One (Salmon Publishing 1994), which was nominated for the Irish Times/Aer Lingus Literature Prize; Certain Octobers (Editions Eireanna, Quimper France, 1997), a dual language English/French edition, which received a publication bursary from the Centre du Livre, Paris, France; and City of Bridges (Salmon Publishing 2005). A chapbook of poems, The Artist's Room, was published by Pighog Press, Brighton, UK in 2010. She was nominated in 2003 for the Prix Evelyn Encelot, Ecriture Prize, Maison des Ecrivains, Paris. Her poems have been translated into French, Spanish, Romanian, Russian and Slovenian. Her work has been published in journals and anthologies in Ireland and abroad. In 2002/2003 she was Poet-in-Residence for Limerick County Council and in 2007 she was Writer-in-Residence at the Centre Culturel Irlandais, Paris, France. She is a painter and has exhibited her paintings in Ireland and France.

notes
mary nunan
Rewriting Distance
Dance Limerick June 2016. Week 1.
In this landscape the river is running dry
The mind lost for words, lost for image, lost for body
Then all found, again, in the silence
The sound and movement of pen on paper
Cat and pen claws scratching the surface,
Delicate words come more easily – it seems
Movement slower to rise or is it fall,
The dove never made it through
Black is not just the absence of light
Is it?
The clapping thunderous desire to be not seen,
No eyes, just a feeling of being
Enveloped
As memories fall through the black hole in the window
Punched with a pen
Perfectly,
Round.
Washed into silence
What remains
Swelling sounds
And the ocean.
Breathing hills
Hold the fallen bird
With
Two fucking feathers
Dying present progressive
Always
Becoming,
Like the two women with Caribbean blue eyes
And the gentle urging of
Love

notes
óscar mascareñas


five insights into 're-writing distance'
limerick, ireland | may/june 2016

one
(beginning)
solid cloud
what sort of drops
of pieces of human skin
what kind of epidermal melting
whose names
whose hands
whose eyes
those of time?

you smell of nothing
but cold
but years
maybe of a solidified
teenager's kiss
bland and breathless

what kind

i embrace you to feel myself
which in a way means
i'm being embraced by you
lover immobile
tender as a forming rock
i feel you cold
i feel me cold
cold of solid cloud

my eyes closed
as i try to breathe
your past
perhaps someone i always wanted
embraced you too
and is embracing me
cold
melting as i rest
with my surface

and my name
my hands my eyes
suddenly become your grey
(end)
i'm wrecked
the weight of the whole thing is wonderful
a pool of soliloquies
where we floated gently
discovering and being discovered
wandering and being wondered by
precise and free
banal and crucial


the playful death of the inner self
imprisoned in a body
always changing


exchange of reasonings
and of reasons
wit
truth
innocence


more than sharing
it was appropriation


you gave me what i needed
i gave you what i needed
dispossession and belonging
i left there in you and you and you
my self that was so loved by the other i
that i can't be


i left there
unconscious
defeated
overwhelmed
and i walked out
wearing a new body
carrying a new self
being someone else
two
(tiny little light from the past)
i'm going home
            and where's that
she asked
            where's that
she said

i am gone home
i was already there
            he said
come with me
there's food and warmth and love
come over to stay

i found my home around
over there and i thought of it
as not only a place but as time
that waits for me to visit everyday

time that stops as i leave
that waves me farewell in the distance
home from the past
home past
past here in me all
home that arrives
that expects nothing from no one
home going home
gone home i am

there
            he said
what she asked
what they found
around over here
            i think
with my self

it was lovely to have been
here with you
but i must pass
pass afar
pass in time
as i go home

(in case she asks)

three
my hand is really tired
my mind is really tired
my thoughts are empty
void

void in void
space onto space
time out of time
flow upon flow

all in the void
void of void

solid like a rock
empty like a rock
old like a rock

void prayer
void all
void every-thing

nullity
nudity

no more of void void

four
each day this is becoming
each day deeper and richer and real-er
each day more personal
less individual

i share what you share
i wonder if this whole notion
of being alone
of feeling alone
is nothing but an incapacity
to see the personal in every person
the i that the other is
the be(ing) that in the other is i

instead of di-secting
perhaps we should
di-ve in
drown in each other's well of life

and discover the way we're seen
and unsee the veil of doubt and fear
called i
that eclipses our senses
at birth

five
lightness light lit littered little by little by lot a lot not-hing suspended not even
air all the spirits undress-ed now gone alone rivers and writings reverberant
words naked in black we went and go on as pilgrims of the unknown laughter
lit by the sun coming through little by little i'm going and going going after
being gone but everything suspended will remain after all the effort it will
ceaselessly remain and go on and go on

i thought i had
i knew
i was

i thought streams
screaming words
and i said nothing
dressed my self in silence

and left

notes
jo slade

1
So   it's toward darkness I'm drawn
oh   how strange that it's the shape of an arch
if I enter under     where will it lead?
oh (as in wonder) it holds me    here is somewhere
I can fit
oh (as in horror) here is my darkness
and it's the same size as me
here is a portal     Giotto's coretti    yes    master
master    forever   never
I inhabit a blank space
now I'm a window through which light filters
the master has made an obstacle to obscure me
consider all the places light can't penetrate
I've considered this and locks that hold darkness in place

2
Captured words
cindering (so like sundering)
fanning (so like a breeze)
beard (feels heavy   some say profound   I don't)
river (so like silver)
rock (that holds everything    if you don't have a pillow you can
         rest your head there)
song (in the sanctuary)
prayers (like scratches on columns or scrapes on a timber floor
              or chinks of light behind boarded up windows)
shadows (the shadow of her hands crawling the walls    his shadow
                 following like the shadow-dance before a fall)

3
They slipped through a window in time    a circular window
high up in an abandoned church    they slipped through like water
as if they were rain raining down into this place
with its unrelenting voices and its tongue wagging vowels
and no matter where they stood they faced the same old moon
with its silver halo of sound
Dear grandfather how are you? We are fine
the children are growing further and further away from you
the snow here is soft    though just as white
we won't be going back as the children are learning a new language
I tried to sing to them in our wagging tongue
wearing my black moon face with your halo of light
but they ran out into the sun and sat on a tombstone humming
their new vowel sounds    I feel abandoned    like your copper pot
the one that hides in the shrubbery in your garden
what I want to say is    I'm on the periphery    I'm here
but you wouldn't recognize me    I thank myself everyday
that you stayed in the old country with your black violin case
to sleep in like the poet asleep in his dream of music
we won't be doing the backward walk over flat plains to find you
trudging across the hard snow with roses and our dog
I hope we can write though and that our words travel
in all the trains leaving all the stations in Europe

4
Today I had a revelation!
Realization     is a better word less dramatic less biblical
over the blue ocean wave after wave of kittiwakes and gulls
around the blue universe oceans of water
second of June and I'm walking a beach the colour of oak
so wonder struck by the world am I that I trip on a beak
a large beak lying there with its bits of seaweed and gunk
junk tipped over the cliff that's got stuck in the space
that isn't a mouth so don't expect words I opened it up
I was brave enough to do that and a blue bird flew out
of its beak whistling a wonderful note    of joy    I think
Now    the realization   it came from a sound inside my head
my body is a bell

5
Who knows what the stone holds?
I saw the river on its journey through
I heard birds and I thought of you
and you and you four hundred voices
a cacophony of voices
and the stone sang too

6
the windows are preparing for darkness
the stonewalls are waiting on silence
grandmother is sitting in her garden
listening to children laughing
this excites an old music in her
in the garden of wonder and delight
the tinkering monkeys the lithe dancers
now they're leaving
all the random voices are petering out
and the old-man-place called church
that opened its heart to us
is alone again and dark and silent
notes
lin snelling
from writing about the room ( Miranda's exploration)
a landing of grey steps
and rolling into them …
their warm shading,
gently going up
or down …
as my
body gazes into
them
lengthwise …
me landing into them.

Going across the floor
and supporting the arch,
each of their ends touching into all
that is soft and between.
I look out imagining water
flowing
over them,
coming from the surrounding
graveyard,
a gush that
flows in,
creating a babbling brook,
moving across
and
down the
centre aisle
of this church space,
flowing right out the front
door.

after first practice in the space

What colour is
memory,
time,
architecture?
How does a shadow blur;
and when is it time
for the water to see?
What if
it all happens all the time …
this story,
this stream,
this moving,
catches and keeps as it flows
through the
church aisle
and opens the door
onto the second most sunny
and hottest day
in Ireland.

Come closer,
tell me the story …
…whisper it
spindeling,
into
      eye
          ear
             this architecture,
                                      of body,
all
curves …
and, and, and …
What if
these stone faces looking
down,  were closer
to the ground …
what if the water
took
the weight off
their shoulders
what if memory sang
into the stream and captured
a fish,
a blue
one,
luminous and filled
with the promise of
water …

how thirsty I am;
how quenched
I feel.

day two
The waves of a shadow in an alcove,
the sound " ahhhhh "
and the smell of a city ….
yes,
….my face became
the sound of a person
scratching the surface.

A song of blindness with
the colour blue
the river appearing,
the way a window frames
light …
becomes a hole,
a place of water spraying,
like a porpoise.

The desk is,
the page is,
the place is ….
 … a bridge
        …  a window …

a window and a bridge,

it smells like
freedom;
like fffff
or
ahhhhh
write it down
put the hole through the canvas
start the parade
of crossing
of walking
of stomping,
sing the lullaby into
a memory that is
constantly moving
misty … a sanctuary.

day three
We began by teaching a class to the Limerick dance community.
It finished with a walk around the neighbourhood: and a translation
of that walk to a dance in the church space.

after the practice 

Allowing a line to become
something wet,
or a sound into a wall,
that is all.

Walk right up ladies and gentleman,
and welcome to the topless thoughtless burlesque
where we serve beer and
most likely
no thoughts will appear …
… and the totem
         of a symphony
            will echo in your ear.

And the paper writes
in creases and folds,
and
thunder sounds
rhythm
in our ears
and
now
we
can
all
dance
here.

day four
400 voices
of becoming a bird
and it was you
who granted flight
who brought the waves
and introduced
the alphabet
invisible
and
obvious
as dancing
(a verb beginning with d)

you are the diva
the drunken
paradox
reverent/irreverent
singing and swearing
… 400 voices
vibrating
like a bell …

bell is sim a
the conversation becoming
a pelican
his beak
transforming
slender to round
(he stole it from
a nest of her hair,
she placed it back
later
after his dream)

something
serpent
saving
sifting
surreptitiously
spelling

all the times of nowhere,
are as specific,
as this sound,
safe as this space,
comforting,
as your voice
in all its vowels.

400 strong
the choir of one
a symphony
a song
a bird
a length of wave ….
get on and ride it through
see feel be
where it keeps taking you

(there are verbs for that)

A limerick, found later that day, on a street corner in Limerick

"The limerick is furtive and mean;
you must keep her in close quarantine,
or she sneaks up to the slums
and promptly becomes
disorderly drunk and obscene."

day five
it is neverendingbeginning
all of it
becoming
a re-telling,
today
a totem
was taken,
away by a singing river,
first created by
centuries of rain,
and pushed towards
the estuary of this church,
a door open to the sun,
the window
a child writing …
the "leavening" ceremony,
a trick,
happening when
she asked us to close
our eyes … and
during the song and
the ecstasy of moment,
like a fucking little egret
she slipped away …
a "slipping glimpster"
was what
deKooning would say.

All of this week
feels like an oil painting,
or a watercolour with
spit and sass,
a sexy musical theatre
that even made
the old men
raise an eyebrow …
smile even,
as we stripped
naked to black
and sang the pirates song …
turning the book upside down,
reading with the body
as it jumps,
and sees the shadow
of the continuous present,
blue and with
a sanctuary of 400 voices,
the timbre and pitch
a choir, inside these stonewalls,
feral and fantastic
floating and found
gathering into a
conversation… and
the silence that
now follows …
nestled like a cat
in the sun.

notes
guy cools

Rewriting Distance
Limerick June 2016

first day
(Using Miranda's exercise to explore St-John's Church)
You look down on me and I feel the heaviness of your gaze.
It is the heaviness of history; of having seen too much.
Your carved, stone hair gets curly in spin rag, which also marks time passing by.
You are supporting a wooden beam, which is casting a shadow on the wall.
I am familiar with your nose. We are of the same family of birds: pelicans or herons.
Your left side is darker, the eye and the ear more eroded.
Your right side lighter, more alive.
There are eight of you – the elder – the pillars of the parish –each with his unique features, supporting the roof.
No women though!
The bells marking time in a very slow pace.

(After the first practice)
We all wear glasses: ten pairs of eyes, to hear better the sounds of the space: a lot of whispers and occasionally a chant.
A lot of weight looking for lightness.
Wanting to spinder away like a splinter being a cross over between a spinster and a blister.
You are the rock, I will build upon.
You are the beard, I run my hand through.
You are supporting me in my daily balancing acts, whenever I try to unlock some of the darkness.
You are my eyes and ears, rock solid, even when eroded.
The Bells! Again!

second day
There was a window in time
when our voices reconnected
with each other,
with the space,
with the animals,
with our ancestors,
speaking different tongues,
old and new.
My feet squeaking the floor.
Did I meet you before,
in this other city where the river
smells the same
and you threw me
a life line?
Out of the blue
of your singing
my words allow me to walk home.

'It is a long way on the prairie,
It is a long way to go home.'

third day
Few words.
Sometimes you have to move through all the weight to arrive.
Pork chops.
Poor Choice.
Limerick is the city of pigs.
Theme for a musical comedy.
Topless, thoughtless.
I made two amazing drawings today:
A score for a thoughtless dance.
A body carrying the weight of centuries of rain.

fourth day
I joined Mary in the witness chair so she didn't need to feel lonely there.
This brought back memories.
I became beakman, the superhero bird of 400 voices, which had become dull and needed to be sharpened with dancing, laughing and fucking around.
It is shedding time and as usual our skins are anxious of being left behind.
But if we want to re-bird, we have to lose our feathers for others to pick them up and write with.
You are my quill. Listening to your harmonizing, I redraw my life lines as an afterthought, before joining in.

fifth day
Where we allowed ourselves to go to places, we hadn't gone yet: to be bottomless.
Where solemnity and frivolousness were woven together in a profound, sacrilegious musical comedy.
Where I was looking through the window of time: I was a child, cradling in Mary's lap.
Where I allowed myself to be angry, even at fifty, which isn't that sexy.
Where it was hard to leave.
Where we had a big spring cleaning and threw a lot of poetry out of the door.

(Some of my writing inside the practice, during this first week)

There was a window in time
Where they got away
Where they all walked home

Carrying the weight of centuries of rain

Re
Re-birding
Re-beaking
Re-skinning
Re-shedding
Re-conversing
Re-screaming

Astrology of an alphabet

My skin is anxious today
Drowning in its dream of being left behind
It is again shedding time

My saliva is rather solemn today
Because my beak needs to be sharpened again
Comments Off

on limerick IRELAND 2016