limerick IRELAND 2012

university of limerick / november 2012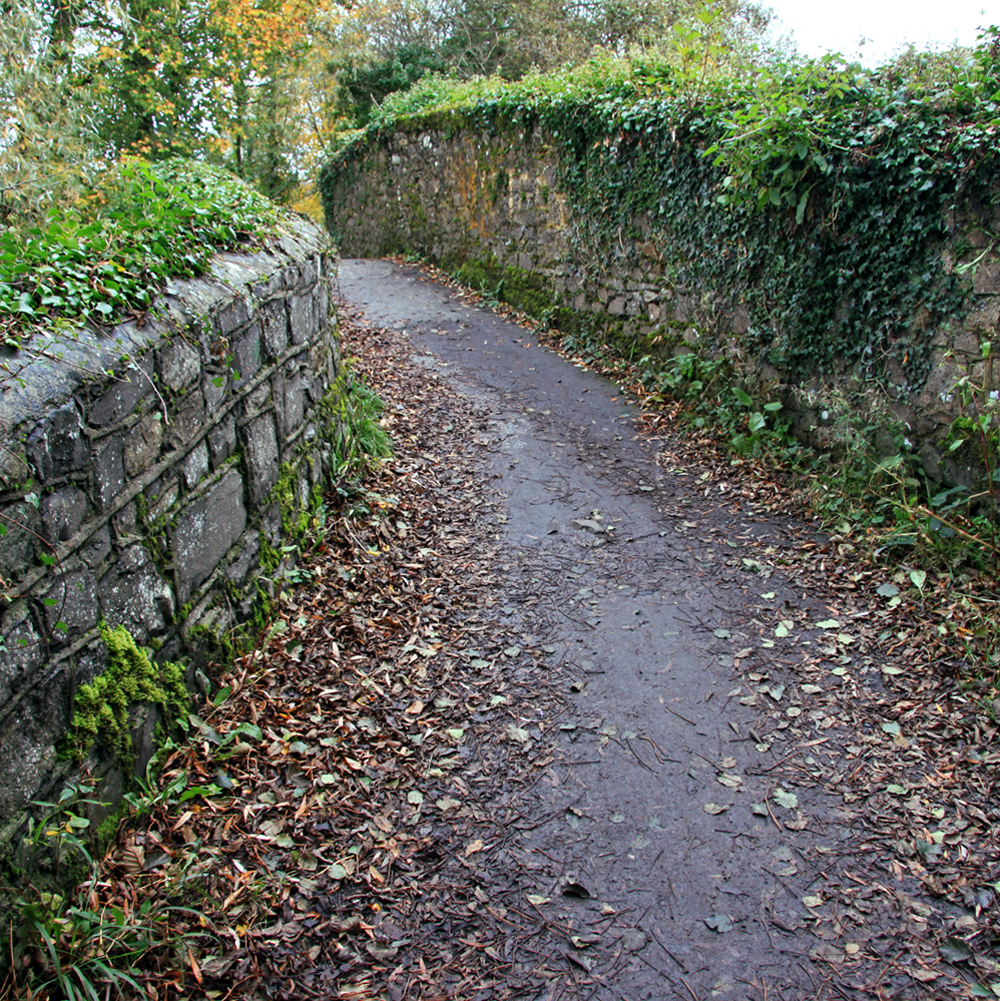 guest artist

mary nunan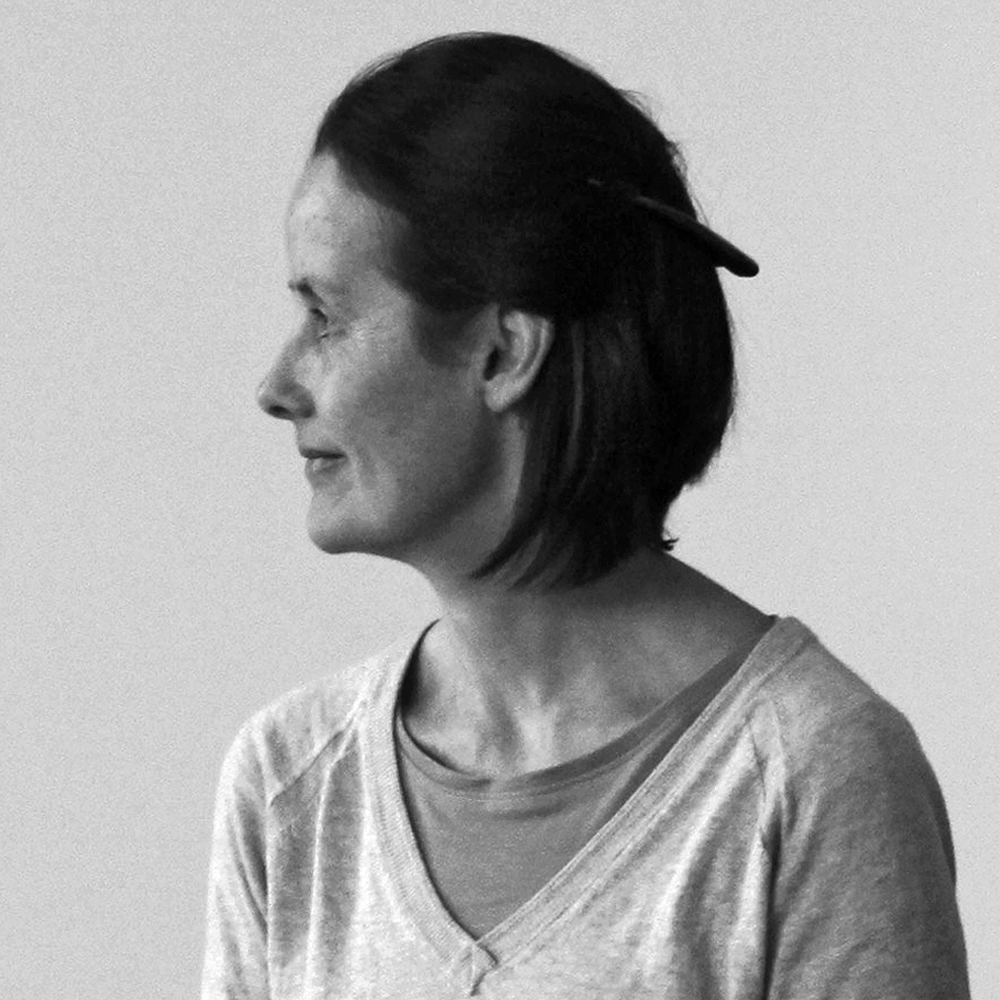 Mary Nunan is a contemporary dance choreographer and performer. She started her professional career as a dancer and choreographer with Dublin Contemporary Dance Theatre (1981-86). Mary then went on to become founder member and Artistic Director of Daghdha Dance Company from 1988-1999, during which she created a substantial body of solo and ensemble choreographies which were toured nationally and were also presented at dance festivals in the South Bank Centre, London; Podweil Theatre, Berlin; Pompidou Centre, Paris; Lincoln Centre, New York; and Munich and Gavle, Sweden and Guanajuato, Mexico. In 1999 Mary was appointed course director of the MA in Contemporary Dance performance at the University of Limerick. In 1997 Mary collaborated with film director, Donal Haughey to produce a screen adaptation of her dance theatre work "Territorial Claims". This film was selected for screening at the Lincoln Center's Dance for Camera Festival in New York City. Among other works are "Audience (1) Waltzers", a performance work created in collaboration with sound-artist Michael Mc Loughlin (2007) and "Return Journey", a performance installation created in collaboration with film producer James Kelly (2008). Mary also performed in both of these installations. In 2010 she collaborated with dance artist Mary Wycherely producing a short film " HaH" with music composed by Jurgen Simpson. In addition to choreographing her own work Mary has been involved since 2002 as a collaborative artist and performer in the Maya Lila collective, under the directorship of Joan Davis. And she also collaborated as a choreographer and performer with New York based artist Yoshiko Chuma and "2×2×5" (2002) and "The Yellow Room". (2003) and the "Secret Project", a Half Angel/Firkin Crane production which was completed during a residency and at the Banff Arts Centre in Canada in September 1999. More recently she's collaborated with musician Kenneth Edge on a new work to mark the Dalai Lama's visit to Limerick on April 14th 2010, commissioned by the Irish World Academy of Music and Dance. Other collaborations include work with composer Karen Power, musicians Kate Ellis and Deirdre O'Leary and composer Fiona Kelliher.
[more about Mary Nunan]
notes

mary nunan

Limerick Ireland / 2012
day one

October 29th 2012
Multiple images as words become repeated – the woman at the table writing.
Still, in stillness, breath makes me want to breath
Feeling no breath, not death but none the less dark.
What are those little hairs inside the lungs called?
Whispers become sighs become exhalations as she moves,
Ahhhhh that's their name
I sing a hymn on my knees, Guy is singing too arms extended running in the space the throat opens.
As he sings Lin breathes on the window, repeatedly.
Lin is stuck on the table, head down, hair tumbling for a long time.
Now we are both stuck on the breathing table.
Poem about stillness, and Guy, breath insect and the text of the soft feet. He is singing again and Lin joins him.
Disco running becomes a unicorn, starship, echo. A breathing paper.
day two

October 30th 2012
Sometimes, waiting, something drops.
Standing in the vast space of waiting, quivering, as all the noise falls I cling to a smell of music, soft landing onto
moving grass.
It takes a long time to find nothing.
Frowning face thunders in circles
Hot burning sensations are left in the throat, then on the wall scratched, scorched
Billowing man with his dog simply out walking takes flight and the crows become black and white and hairy air blown.
She tosses on the sea floor, tresses, as copper leaves quiver too, ah rustle becomes rust again and again, leaves,
leaving drop, drop, drop it. Right, writing
The raft with its snow clean white sheet receives her dropped there dangling.
Walt Whitman, the grass is moving, crows fly over a crane digging the ground outside and all the construction workers
have hard hats.
Seamus Heaney's squat pen and the image of a gun shattering glass becomes the bang bang bang of a nail being hit on
the head as she presses against the window, hair flying.
The open door lets in the smell of air. Shadows and memories of shadows play in the light as she writes and the man walks
towards us empty handed. It takes a long time to find nothing.
As he walks on through the water, merman, the sea feels full. Under water, expanding, then lightly dashed against the rock,
pebble person drops easily to the sea floor, door and the fire extinguisher.
day three

31st October
Sounds try to move into words but they are stopped before they find their destination in form and meaning.
Fragments of this and that or that or maybe even the other all presenting themselves as equal, damn it. Nothing crying out
for attention until the truck landed as the one. Over time it became remembered as red – just for effect – dramatic red.
Guy belly pressed on white sheet pen poised noting the fragments as we gather the bits. Lin checks for effects and affects
and we let them in.
Nobody remembers the full William Carlos Williams poem about the red wheelbarrow. I am surprised. I thought – break –
doesn't matter break, back again to the place before, to the squat pen.
Pennies thrown and lines scratched to find meaning. I Ching is in, but no soma ah no matics Noooooooooooooooooooooooo,
they cried out, as they circled
Nooooooooooooo soma……cut.
Squat and snug. Lin's torso is tucked in squat under Mary who becomes snug. Squat pressed in by Snug. Between the torso
and the tigh, a squat pen rests, I wonder what Seamus Heaney might think about that, snug as a gun.
Guy, quick draw, drawing lines in the air repeatedly
Fragments fall again as part words look to find their form and some meanings become more in the sounds, but less too.
What the hell is happening. And where did the birds and the man on the elephant's back go?
day four

Thursday 1st November.
I read a poem The Red Poppy by Louise Gluck. It begins with the following lines –
The great thing,
is not having
a mind. Feelings:
oh I have those: they govern me
Lin in the crashing big white waves swept up by the squaking bird's fury. Crackling arms and….
We talk about Eavan Boland's poem, 'Night Feed'. Later Guy is rocked and cradled, a baby round as a Buddha. Propelled
by the flowing sweep of Evan Boland's words remembered Mary lifts him into her arms. Soft hair that holds traces of mint and
fennel, smell now gone, leaving a tender trace.
Lin reads Brendan Kenelly's poem the Happy Grass as she traces circles on the white page. I think of dead bodies buried in
black earth being heard by the singing green grass.
Pilgrimage over icy mountains leads me to an igloo and shoes made of fish skin measured.
Golden hair plaited with stories of curls and curlers and cows licks that move clockwise in circles.
How lovely to hear the whole poem 'Digging' by Seamus Heaney read by Lin lying on her back as Guy sits writing at the desk.
The full poem read. Red which reminds me of the wheelbarrow and now the poppy too opening its heart to the sun.
Mary Nunan
notes

lin snelling

rewriting distance / Limerick Ireland, November 2012
"Stories enchant and seduce because of their magic multidimensionality"
bell hooks
We are waiting for Mary, who is taking us to the Cliffs of Mohar, by the sea in the west of Ireland.
As I reflect back on the past three days of teaching MA and BA students of Dance here in Limerick,
I am again amazed at how much happened. Young people are inspiring as the force and openness
of their age reminds me of a natural vitality and an approach that is unafraid and intuitively wise.
It is a privilege to teach.
…
a thought,
written before beginning the rewriting distance practice,
Seems this land is filled with faith …
walking on it
my skin senses the merriness of life and death,
the party that celebrates
towards all events,
this constant furry of living,
the music and song of a capture,
the word
releasing
all.
day one

an action I remember
I went to the desk immediately
and poured water on the paper …
I picked up a pen and drew around the droplet.
I drew and drew around and around allowing the lines
to expand away from the first line,
it got larger and larger as
the lines circled outwards and became
the sound of the sea siphoned from the tip of a pen
as it moved around and around
in a continuous sound of never ending,
and then suddenly,
I lifted the pen from the page,
and looked at the shell I had drawn.
after the first practice
dream come true,
take the paper off the table
and
horizontal becomes vertical
as you read the length of the body
breathing towards the window,
running a race with pink
sneakers, and a dance, a dance
of inhaling and exhaling,
escaping the desk becomes a
tricky question, unstuck because
a song comes along
and a chair is there
follow the tune, the
the, the, circling
of words creates a
rhythm, a phrase, a daze
away …
I thought it was
over
then you came along
we then sang a song,
she helped you
she whispered, she laughed, she spoke about
Egypt … he left me at disco dancing
then I,
needing to and finding
the right arm/wing/sing,
scrolling, scribbling, this
circling of words,
the water spider appearing
in the delicate manner
of writing and erasing,
it's the momentum that comes
to the surface
watermark
thoughts after the first practice
shell
scrolls
softly
listening
to
its
song,
a kind
of momentum
of rolling
it along.
Quote from Mary
" the delight of keeping it light"
Lin discovers a definition of poetry while dancing during the first day of practice it comes from
a rephrasing of Guy's story of spitting on his hands.
" a bit,
of spit,
it's a bit
of spit."
We seem to be conjuring up other poets …
today Wallace Stevens comes up as Mary speaks a line from
his poem Thirteen Ways of Looking at a Blackbird
XI
When the blackbird flew out of sight,
It marked the edge
of one of many circles.


notes

guy cools

Rewriting Distance with Mary Nunan in Limerick, Ireland
October- November 2012
october 25th, 2012

Workshop with MA students choreography and BA students voice and movement.
Importance of conversational nature of practice, to liberate the use of voice (text, language) and movement simultaneously.
How it began. With Lin catching the wind and the flight of the birds. Circling around. And (re)discovering red and green.
A journey from being stuck to flying; from frying to flying; from nightmares to dressing up at Halloween; from God to collective
consciousness; from yellow to blue and pink.
How it ended. Bringing back a memory of me trying to levitate in the garage of my grandparents. Trying to float, to fly from
one side to the other, without my feet touching the ground.
The beauty of having a good conversation with friends or loved ones and meanwhile keeping the bodies engaged with the
space around, with each other.
october 29th, 2012

They announced a hurricane hitting the East coast of the States today and when it turns land inwards it might meet other storms,
creating a Frankenstorm. Which is really a bad pun. The cynism of our media age.
So we have been circling around in our first exploration together: a lot of water, a lot of breath. Getting stuck to the desk and finding
a way out.
Sharing our common passion for poetry: Guido Gezelle, Brendan Kennelly, Wallace Stevens.
"And when the blackbird flew out of sight.
It marked the edge. Of one of many circles"
(Thirteen ways of looking at a blackbird by Wallace Stevens)
The windows in this room framing the sky and the landscape like a Jeff Wall photo.
Lin re-enacting unconsciously with the paper roll extending her arm, the image of Mary an hour earlier casting with her raised arm
a beautiful shadow in the tiny light shaft above the photos of a place, demolished now.
How we all resonate the same archetypal images which connects us: the shell, the horse, the air, water, waves, birds, a lion,…
The beauty of stillness. A summer's breeze. A song.
And in the background the cynism of our media age. A hurricane turned into a Frankenstorm, possibly deciding a presidential election
and our choices for the next couple of years.
A question of scale. What is small? What is large?
No matter how stuck we are, there is always a way out.
And when you think it is the end, someone will start a new song or create an amazing body sculpture with only a roll of paper.
"The delight of keeping it light!" (Mary)
Comments Off

on limerick IRELAND 2012